Amazing Waves
For many of us, our earliest memories of the beach are of jumping over waves. Even as infants we notice the peculiar rhythm of the ocean and how the waves come in groups. The green flag days when we were allowed to play were relished. Red flag days when the waves were too dangerous were marvelled at.
WHAT MAKES A GOOD WAVE PHOTO?

Backdrops. A big powerful background in a lineup shot tells more of a story than a wave by itself. It creates a sense of curiosity and wonder "Where the hell is that?!"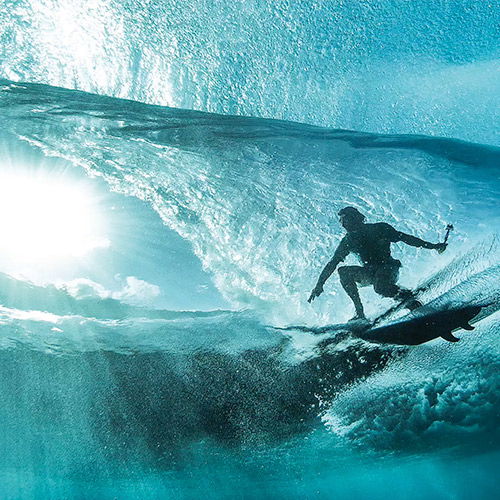 This fascination with ocean energy leads people to become wave-riders, swimmers, lifeguards and even surf photographers. Seeking out waves of all shapes and sizes is what we do. Our connection to the ocean is strong. Knowing how waves work is essential, playing in their power is one of the most exciting things you can do, however you choose to do it. This book is a celebration of the raw beauty of waves around the world.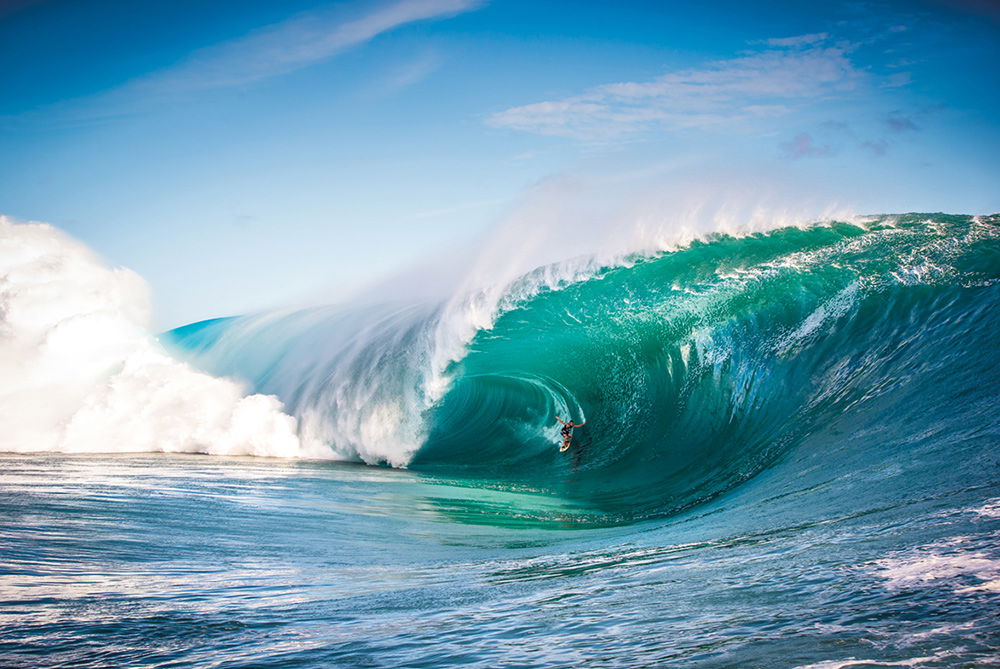 WHAT'S THE WORST THING THAT'S HAPPENED TO YOU WHILE SHOOTING WAVES?

By far the worst experience I've had when shooting waves is a passing of Malik Joyeux. That morning Pipeline was off the hook, maxing out first reef. I swam out and as soon as I got to the line up I had to dive under a set. First wave someone went, I was going to shoot it with fisheye but when I saw the lip crumbling a bit I opted to dive under it. A surfer took off and at that time I didn't spot it was Malik. I popped up from the other side and as soon as I saw that I was good from the next wave I heard a scream from the channel: 'Someone got hurt!'. It felt like being thrown under an ice cold shower, and then the next 10-15 frantic minutes of search were some I will never forget. I've been clipped once really bad with a first reef Pipe bomb, it happened during Christmas 2003 and it's still the worst beating of my life to date. A two wave hold down at La Graviere, creepy west bowls at Teahupo'o ... but those have nothing on losing a friend out there.