Saving the Seas with Style at Summer Festivals
Boardmasters festival is on its way, how exciting!!
Festivals in general have a bad track record for all the plastic they produce so does this mean more plastic is coming to our coast? No, not really as Boardmasters is on a mission to reduce their environmental impact and run a sustainable festival. From working with their long-term partner Surfers Against Sewage, beach cleans, to reducing single-use plastic and introducing a cup deposit scheme, there's a long list of the positive strategies Boardmasters are putting in place. Click here to read up on Boardmasters green policy
https://www.boardmasters.com/info/green
.
Our team have created a range which is 100% recycled which means you can wear what you want, drink what you want and have an amazing time being plastic free. We are all very excited.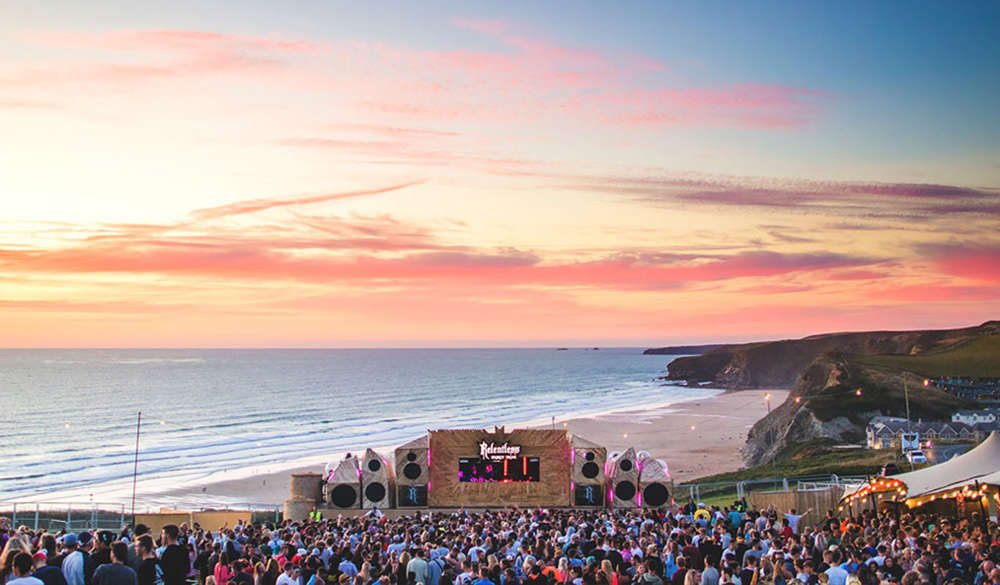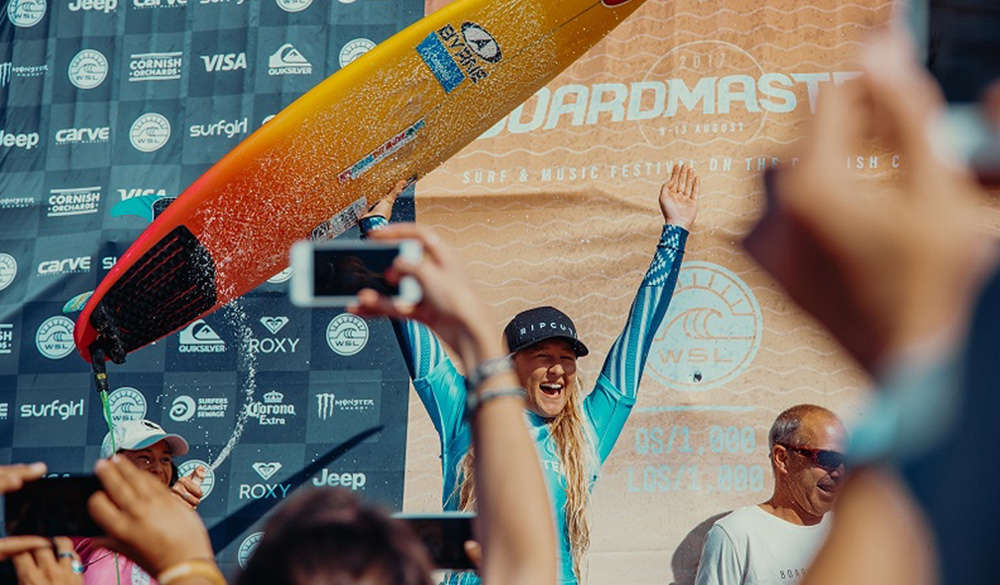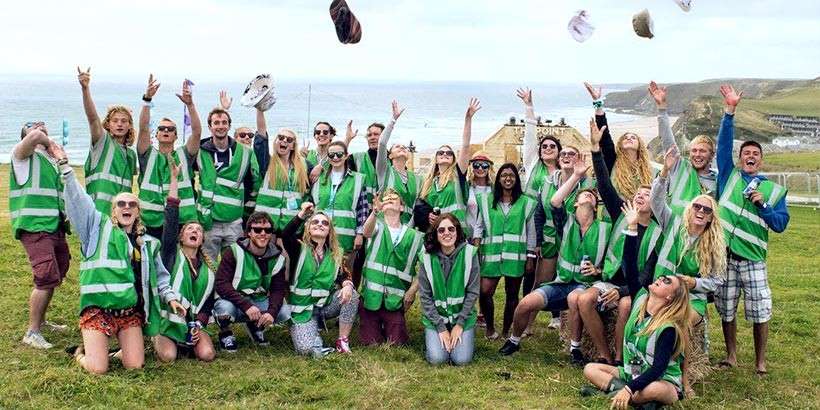 We can all help battle plastic pollution, one step closer to a clean ocean. Our team at the Beach Boutique have created...
Free-From Fashion
Staple slogan tees are a must have for festival season, our favourite thing to do is creating outfits around them. Some of our tees, including the Surf Girl gang, are 100% recycled which is an extra bonus when creating your outfits for music events.
This EarthPositive climate neutral t-shirt was manufactured solely using renewable green energy from wind and solar power. Made using 100% organic cotton.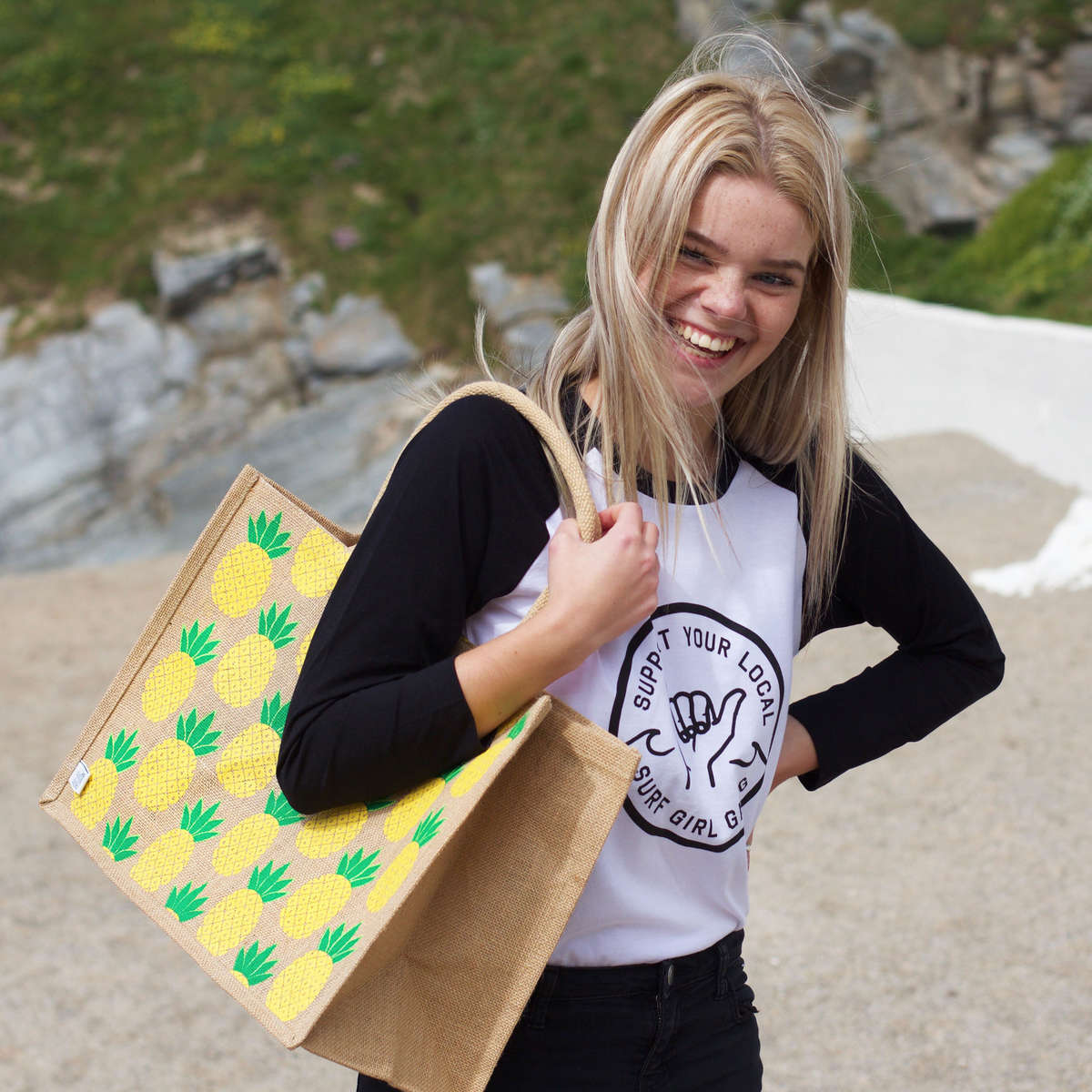 On average an estimated 500 billion to 1 trillion plastic bags are consumed worldwide. That comes to over one million per minute. Take your own bags shopping or to carry all of your stuff in.. they are much more efficient and reliable and can be used over and over.
Cosmetics
Every year we see bundles and bundles of plastic bottles filled with shampoo and other bathroom products all around campsites. It has a large contribution to the masses amounts of wildlife and fish harmed and a dirty ocean. But imagine not needing plastic containers… we have these perfect stunningly scented shampoos and body wash which are totally waste free and will leave you being fresh for the festival madness.
Bio-Glitter
Glitter has played its own small part in contributing to plastic pollution, and as we all know glitter is an essential part of a festival outfit. Whether its just a little sprinkle on the eyes or and all round glitter costume. However glitter can fall off in a natural environment and end up in our rivers and oceans and physically harming small organisms and ending up in our food chain. Making glitter that can biodegrade in the natural environment is a necessity. However small the potential issue is it still need addressing !! This brand is one of many but the different varieties of glitter they offer is insane! Head on over to
https://www.bio-glitter.com/
and grab your-self some glam. Here are some of our favourites….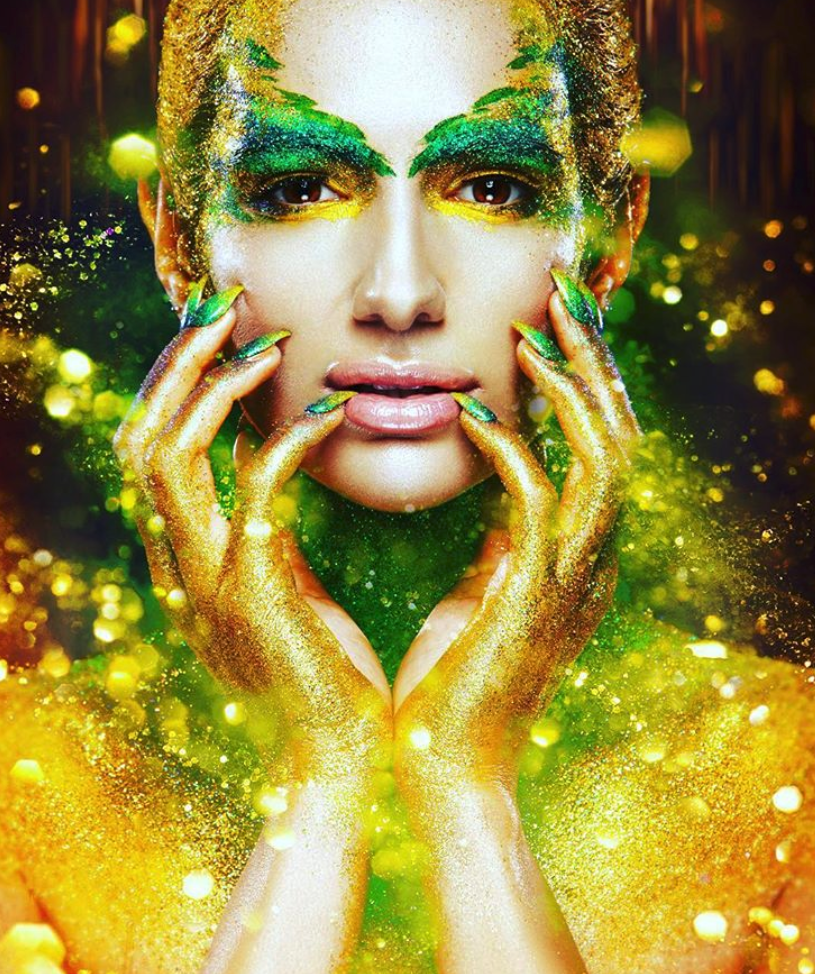 " Leave a little eco sparkle wherever you go "
Stay Hydrated
Hydration can be tricky at festivals if you don't have the right idea! Queuing up for £3.00 plastic bottles which last 5 minutes and then thrown away. 300 million tonnes of plastic is produced globally each year and only 10% is recycled…. Seven million tonnes ends up in the sea. We can stop that! By using refillable bottles which not only keeps your refreshments fresh but also saves the plane we are keen to support that in the Uk at the Beach Boutique. For every keep up cup we sell we are donation £1.00 to the Uk Refill Campaign, for more information visit the refill website
refill.org.uk
.
Sun Protection
As I said, sun protection is very important, especially when the time is going very fast. Keep your sun-hats on and make sure you are smothered in sunscreen. Our sunscreen is suitable for everyone and it is very reliable. This clear gel factor 50 is reef friendly and doesn't contain Oxybenzone. Island Tribe products were originally developed to protect against skin cancer, so it's no surprise that they are recommended by the Cancer Council, Cancer Research UK and CANSA.
Together we can contribute to making the world plastic free by taking these really small efficient step. Festivals all around the globe , including Boardmasters are aiming to to become complete plastic free by 2021.
You can do your bit too! Coming too and from the festival it's easy to say just jump in a car, but there are many other ways. Catching a bus or sharing cars will drastically decrease the amount of pollution we are creating. And finally take all of your camp gear home with you and clear up your rubbish!