Tegen Jewellery - Steren Turquoise Ring
Tegen Jewellery Steren Turquoise Ring
Sterling Silver Diamond Design Ring with a hand cut Turquoise Stone.
S - 16mm inner diameter
M - 17mm inner diameter
Attracts friendship, luck & happiness. The healing stone.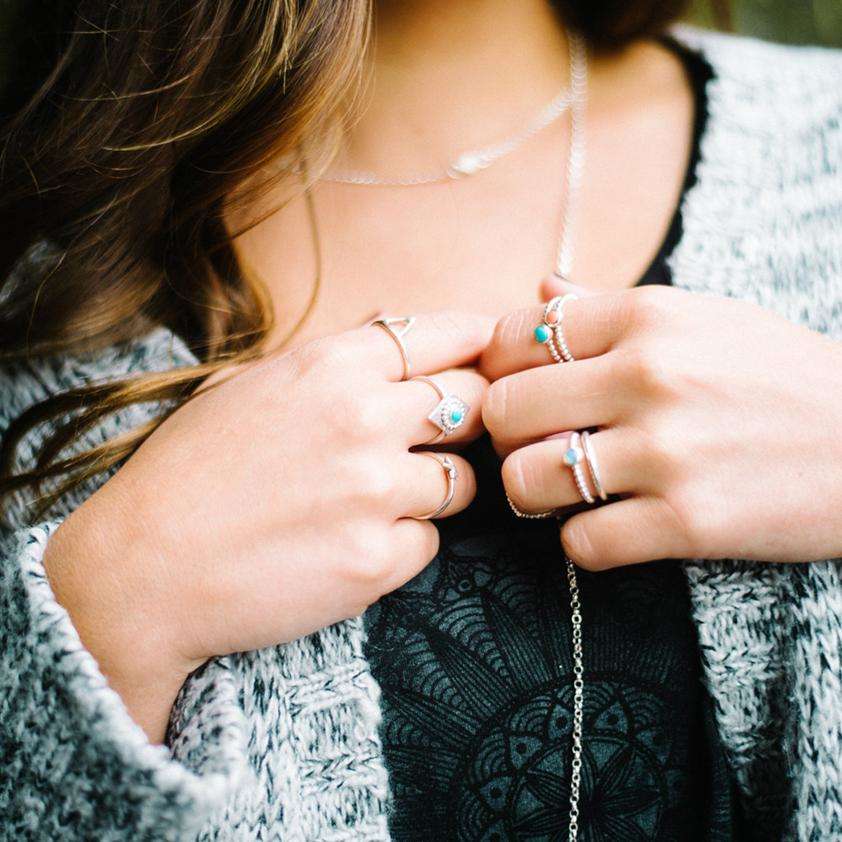 Inspired by the sea, mermaids, travel and tribal cultures.
Each piece of Tegen Jewellery is designed to be worn either as a single statement or as part of a stack.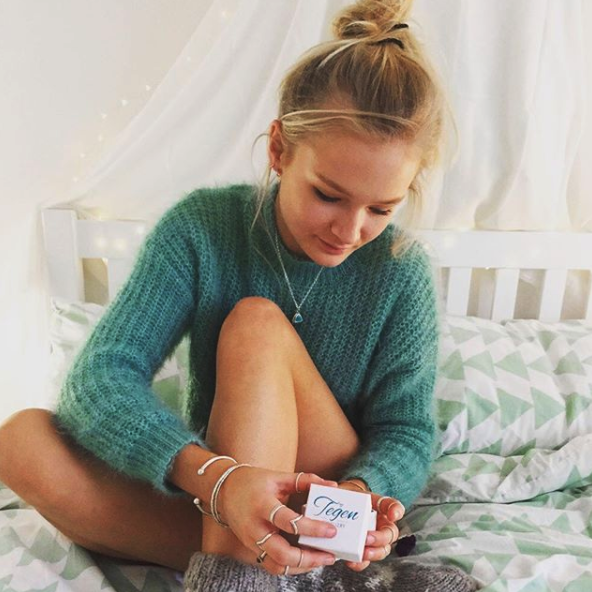 Tegen Jewellery is a unique collection of contemporary handmade designer jewellery with a bohemian feel. Each piece is handmade, bespoke and therefore as unique as it's wearer. These wonderful pieces of jewellery make the best gifts.